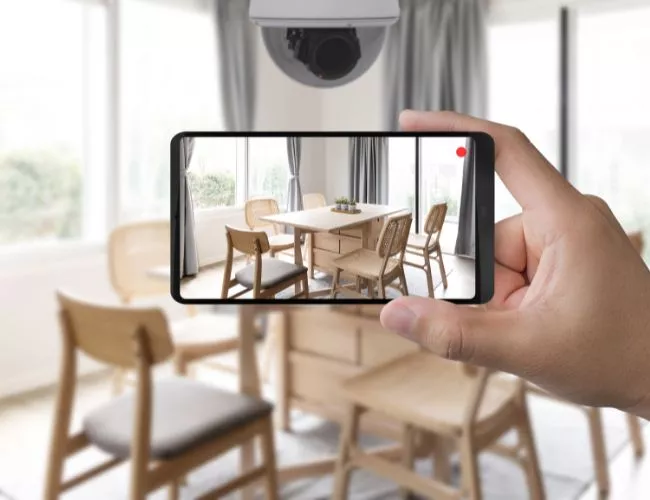 (Under Construction) Call us before place an order
CCTV Camera Price in Bangladesh
Basically, CCTV camera price is from BDT 1800 to BDT 4500 in our shop for HD Cameras, without delivery and installation cost. CredibleBD is providing a turnkey basis services for any CCTV project with expert solutions.
Buy Wifi Camera Online at best price
Hikvision Camera Package price
Buy CCTV Camera Online at affordable price
CCTV Installation services is included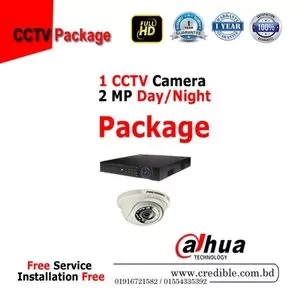 Dahua 1 Camera Package
Dahua CCTV Full set with installation and services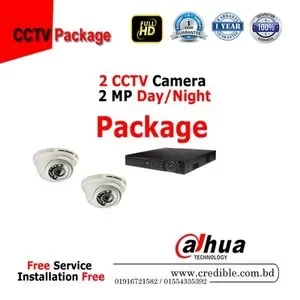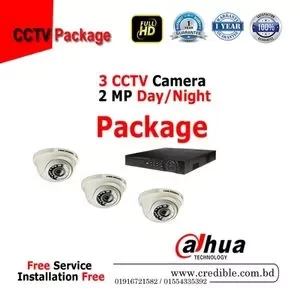 Dahua 3 Camera Package
Dahua CCTV Full set with installation and services.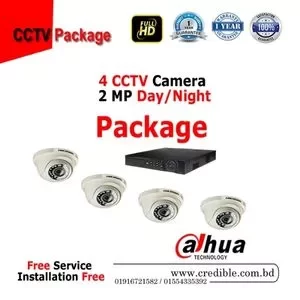 Why Surveillance Camera is important?
A surveillance camera is important for your safety. Nowadays property owners do not rely on security guards. Because they can be biased or can be tired of their duty. But digital security systems are not like that, no one can buy them and they do not get tired.
Night Vision CCTV Camera in Bangladesh for multipurpose use
Night Vision Camera helps you to see places in the dark, without any light.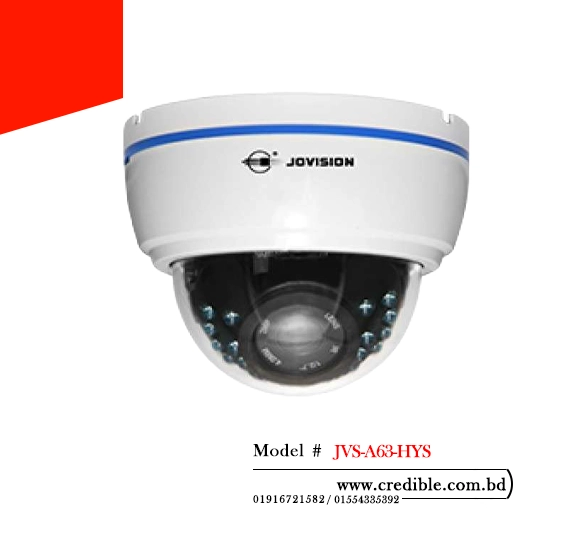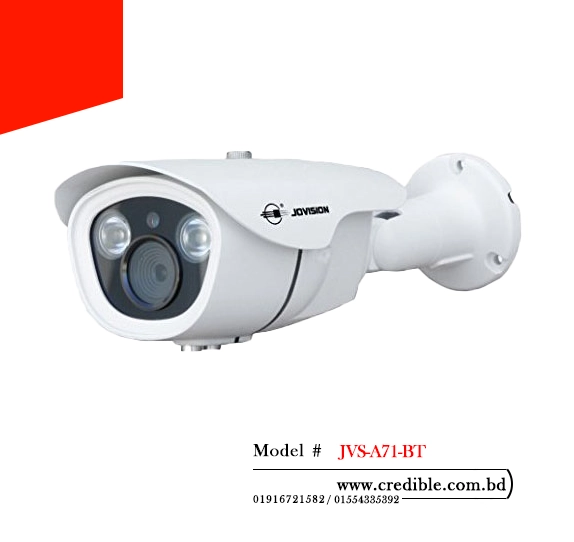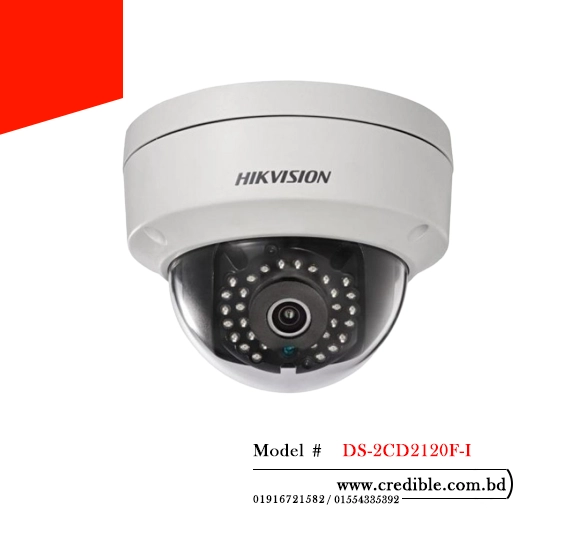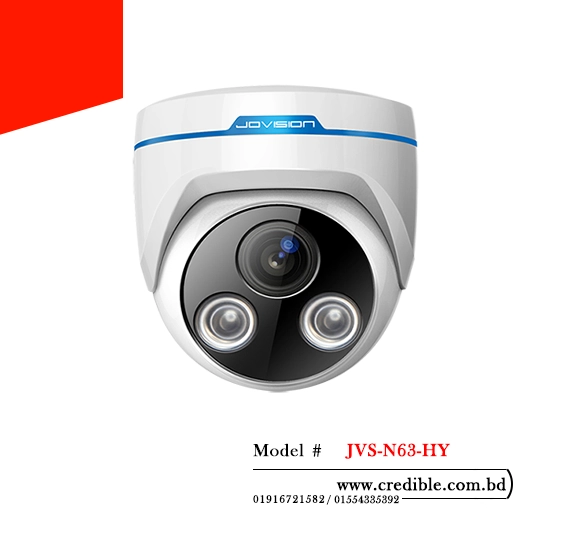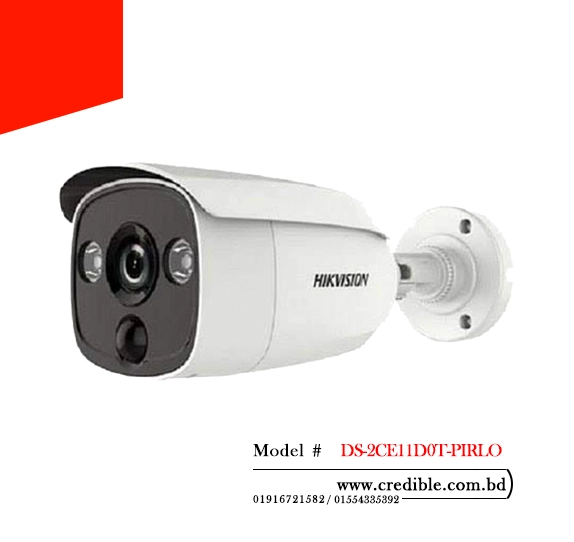 Get 5% Off On Your First Purchase!
20 years with our satisfied clients
Their Security cameras are of brilliant quality, moreover their after-sales service is just fantastic. They're very responsive and professional.
Deal Of The Day 5% Off On All Packages
Buy our daily basis program and Enjoy free services around the year.
I received a complete security solution from them and my house is secured now. Never faced any issues with the security cameras. I am very satisfied with their services.
Find the Best Wireless CCTV Price in Bangladesh for Enhanced Security
Generally, a basic wireless CCTV camera price range is from BDT 1800 to BDT 4500 in Bangladesh, based on the quality.
Most users use WIFI Camera for home, small office, because it is very easy to install & very user friendly use. The important point is, it is a cost-effective product, anyone can buy & setup it up without any other hand help. 
If you are looking to protect your house or office with CCTV and want an affordable CCTV camera price in Bangladesh with installation services, then you are in the right place.
CredibleBD provides a variety of high-quality CCTV with cheap CCTV Camera price in Bangladesh from trusted brands in the industry to ensure long-lasting performance and customer satisfaction. Our brand are Avtech, Dahua, Jovision, and Hikvision.
Best CCTV Company in Bangladesh
A wide range of various brand CCTV systems is available to suit your needs. Some of the best CCTV Company include here like,  Hikvision, Dahua, Axis, Bosch, and Hanwha Techwin. Each of these brands offers high-quality cameras with different features, so you'll need to do your research to determine which one is right for you.
Our CCTV shop is located in the center of Dhaka, we operate our all activities from the head office. Buy CCTV from CredibleBD, we are a distributor, importer, and CCTV authorized Dealer in Bangladesh, so quality and prices is guaranteed.
Full set CCTV Camera price with monitor and installation
The exact cost of a full set CCTV system depends on the type of system, the number of cameras, and the features included. In our shop, 4 full set CCTV Camera price BDT 16,000 to BDT 17100 with no additional cost anywhere. And Crediblebd has a custom CCTV full set price with monitor is BDT 21,500 to BDT 265000 with CCTV camera installation, one year of free services.
1. CCTV installation services
We will work with you to determine the best location for your cameras. And install them in a way that ensures they are secure and tamper-proof. Our Company also offer ongoing maintenance and support services. To ensure that your cameras are in order.
Our industrial Security cameras are designed to provide a high level of security for your business. They come with a night vision feature and can be connected with other security systems. Such as access control and alarm systems. We offer remote monitoring services, so you can monitor your business when you are not there.
3. Customized Security Solutions!
We understand that every business is different. And has its own unique security needs. That is why we offer customized solutions. They are tailored to your specific requirements. We will work with you to design a system that meets your needs and budget.
When it comes to security, you can trust our experienced experts. We have a proven track record of success. Our team of experts will work closely with you. To ensure that your system is installed properly. And meets all of your expectations.
Frequently Asked Questions (FAQ)
What is the maintenance cost for Security equipment?
There is no maintenance cost for one-year CCTV Equipment because Credible Technology provides a free replaceable guarantee along with free services.
Which CCTV brand is best for indoor use?
In Bangladesh, 4 brands are the most popular. Firstly Avtech, secondly Dahua, Hikvision, and Jovision. So any indoor camera from these 4 brands would be good and budget-friendly.
Why we are best in the Security sector?
With 20 years of experience, we have gained the trust, reliability, and utmost satisfaction of 1000+ clients. Therefore, we provide the best cameras at an affordable price, along with 24/7 support, and a warranty.
Why not use the maximum range of Security cameras?
By long-range, we understand IR(Infrared) cameras. So if we use IR Cameras at the night, the picture quality will not be very clear. So, a shorter-range camera would be more suitable.
Why should you choose the Best Brand camera?
You will be able to enjoy the full expected lifespan of the camera. If you choose a camera from the best brand. Most importantly, the quality would be top-notch, and it will serve the purpose of ensuring security, without any issues. However, A non-branded product may make the customer suffer from various issues.